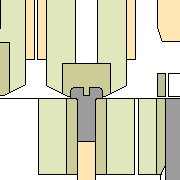 The cold forming is the main technique used for the production of screws, bolts and fasteners in general, its wide use is justified by the many advantages respect to conventional processes. Many special cold forged products are produced with no scraps and, where this is inevitable, remains confined in percentages very modest compared with the material being processed.
Basic metal forming processes
Using the combination of a set of fundamental operations of deformation a finished piece is obtained starting from simple metallic wire. The first of these operations is the cutting of raw material, the following are used to obtain the desired shape. These basic operations have different characteristics between them and take the name of: upset, forward extrusion, Backward extrusion, Trim.